| | |
| --- | --- |
| 5 Common Door Hardware Issues and How to Fix Them | Posted: September 28, 2023 |
Your front door is among the first things people see when they visit your home. It also protects your home against intruders and welcomes your family inside every day. One of the best investments you'll make in your home is in your main door's hardware. This is the best way to protect your home against intruders and to give you a beautifully appealing entry to your home that works with every turn of the handle. If your doors are having issues and sticking, not locking, or having other problems, your door isn't bringing you much value.
Here's the thing: common door lock hardware issues do exist, but they can be easily repaired. Rather than replace a whole door, sometimes you're able to update your door lock hardware as part of the fix, while other times you can remedy the issues with a few adjustments.
Here, you'll learn five common door hardware issues and how to fix them. This way, you get the most value from your investment and keep your home secure.
Stuck Deadbolt
A stuck deadbolt is a common issue with door hardware. Luckily, deadbolt repair can also be an easy fix. Grab your W-D40 and spray the entire deadbolt so dirt and debris are sloughed away and the mechanisms are nicely lubricated. Then, continuously turn the thumb plate. This should unjam the whole deadbolt so you can access it again. If not, removing the faceplate and thumb turn assembly and spraying again with Wd-40 should do the trick.
If your deadbolt still doesn't work correctly or you'd rather just replace it, decide between a single or double-cylinder deadbolt lock as a replacement.
Misalignment
If your door is out of alignment, it won't work in its frame as it should. It may stick when you try to open or close your door or show gaps in the upper or lower framed areas, even when closed.
Misalignment happens for a variety of reasons, but overuse of hinges is a common one. First, inspect your door's hinges to see if they are clean, and give them a quick blast of WD-40 if they are dirty. Check hinges to see if they are loose, and if so, repair them by tightening screws. If the door is still out of alignment, place shims in support of the door until it's square, then replace or repair the hinges as needed.
Note: it's wise to open and close your door gently and never force one motion or the other to keep alignment in check.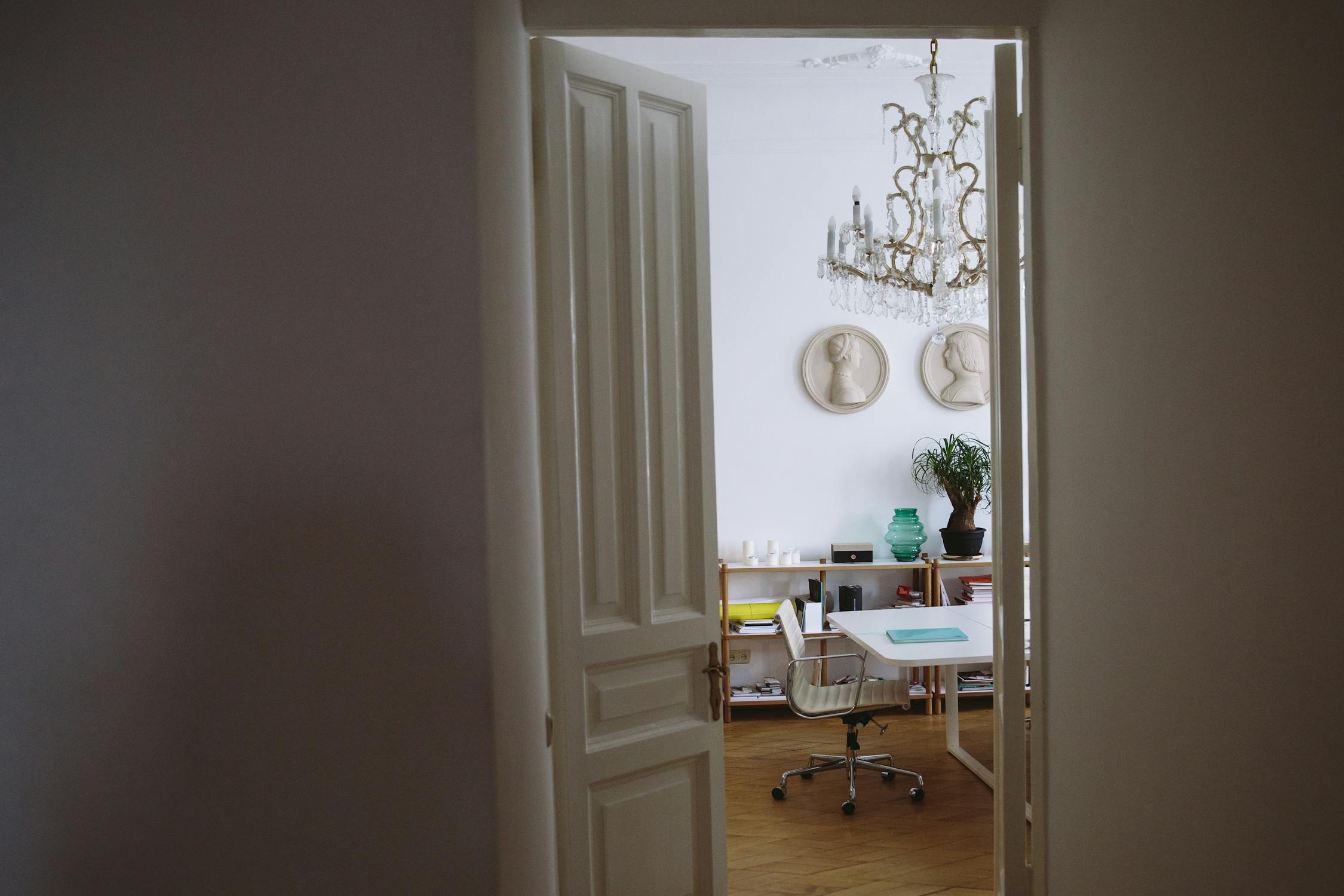 No Latch
Does your door have a hard time latching? Do you have to hold it closed until you hear it 'click' into place? A non-latching door is not only annoying, it's a potential danger, as a door that doesn't latch can swing open at any time.
Focus on the strike plate to fix a door that doesn't latch. Adjust the strike plate as needed to ensure the door is in better alignment with its frame. To prevent a latching issue in the future, consider installing longer screws for a more secure hold. If you're unfamiliar with how to repair door hardware issues, consult a handyman — while there's a cost to the service, there are many benefits in having the work done professionally.
Forced Latch
The opposite of a door that doesn't latch is one that forcefully latches when you don't want it to. In most cases, this is a hinge-related issue and can be remedied by placing a spring hinge on your door to create resistance.
If a door is not plumbed correctly, its own weight can cause it to shut in on itself. Replacing hinges may be the best option if other efforts aren't working.
Here's a little tip to keep the door from closing on its own again: hammer the top pin just enough to put a slight bend in it — this creates just enough resistance to the hinge to keep even the most stubborn door from closing in on itself.
Loose Doorknob
It's not uncommon for older homes to have older knobs on the doors. When these knobs become loose, the door handle can turn and turn, but the door lock itself will not engage. If you have a loose doorknob, you can even twist the knob clean off — leaving you locked in or outside of your home.
A loose doorknob can be repaired in a few ways. If you're ready to upgrade, you can simply get a new doorknob and decide which handle or knob style you want for your needs.
Secondly, you can simply repair the loose knob. This can be done by loosening the set screw in the knob's shank, then turning the doorknob until it's tight again, or checking to make sure the spindle within the knob is not working. If it's the latter or there are too many repairs, simply replace the knob with one of your choosing.
Door hardware issues come up now and then. By knowing what to look for and how to repair them, you can protect your door investment and help keep your home safe.